We understand that some processes will always be in place, like payment approvals. 
That's why Viewpost has capabilities to handle your current payment approval process.
In order to set up two signers on your Viewpost account: 
When registering your bank account, select additional signer to add the second signer to the account. 
Invite the second person approving payments to register as a user on the Viewpost account.(Add a user under Company Settings, be sure to assign them Accounts Payable permissions)
Each person can create payments. When a secondary signer approves a payment it will be sent automatically. 
Just like signing physical checks, but without the hassle of pens and paper.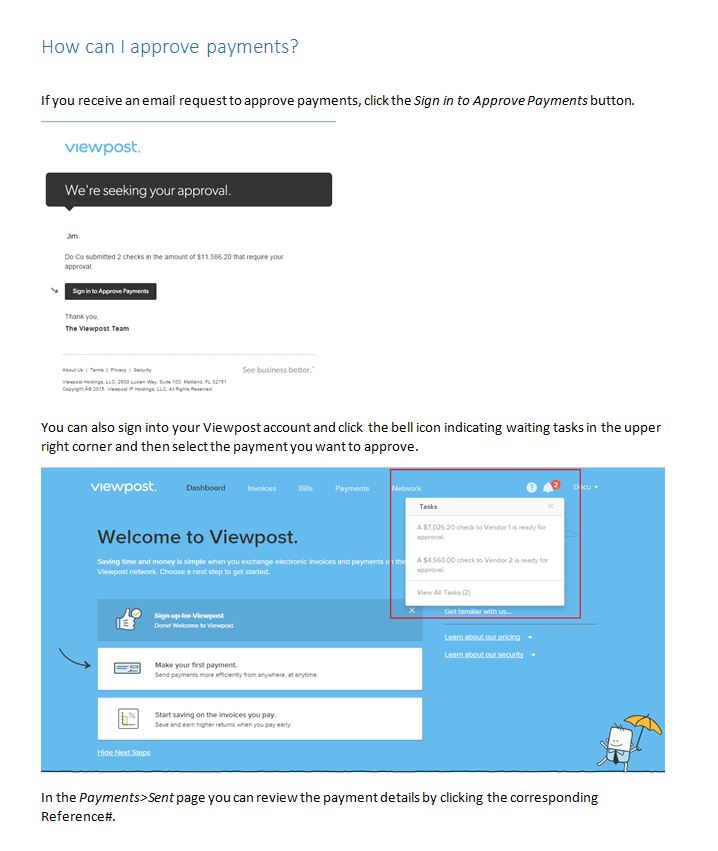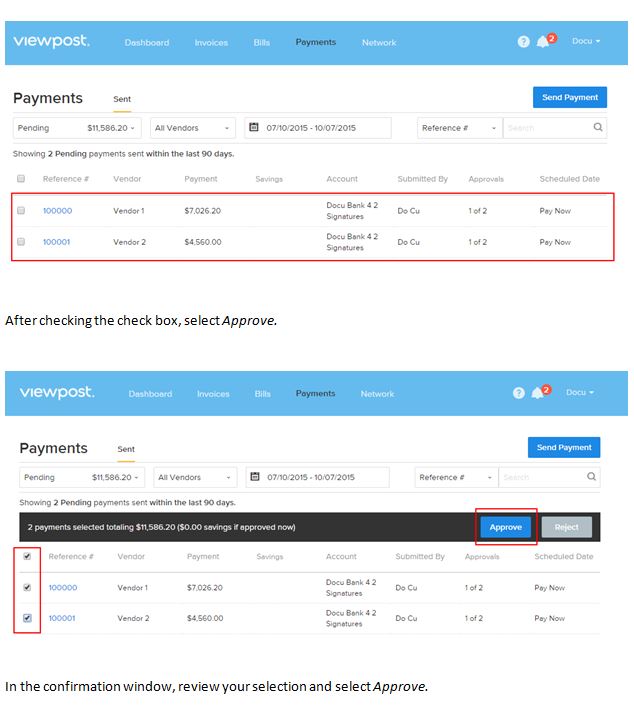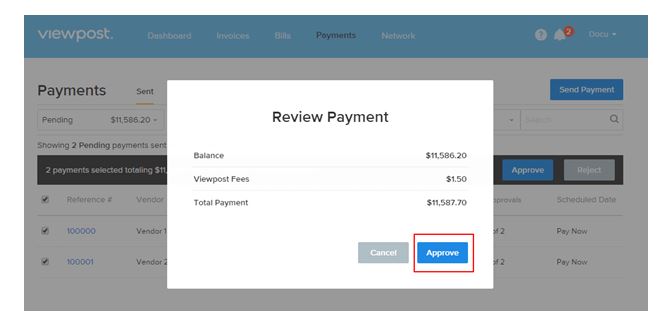 Want to know more about permission based approvals? Click here.