Received or want to receive a virtual card payment, but don't currently have a merchant service provider?
Viewpost has an integration with Stripe that can help you accept payments quickly and easily.
3 Steps:
1) Register
Click on your invitation from Viewpost to register an account.
Once you are registered, click on Payment Methods.
Select 'Enroll to Accept Credit Cards' and fill out the registration form.
2) Select the customers you are willing to accept credit card payments from:
Select the Network Tab
Select the Company Name of the Customer you wish to include
Select the 3 dots next to the Customer entry
Select 'Edit'
Check the box to 'Accept Credit Card Payments' from this customer and 'Update'
3) Navigate to Stripe.com
Select Payments
Select New
Select More Options
Enter Card details you received in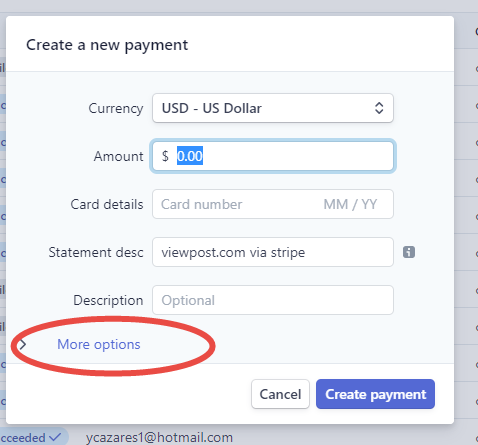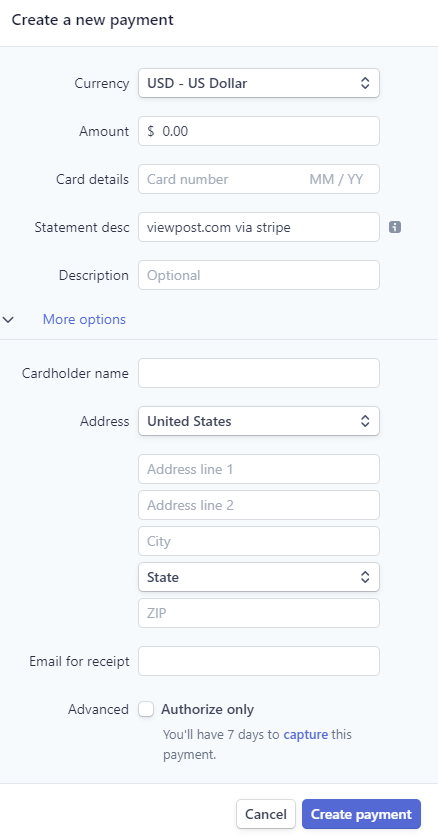 The first payment may take a few days to settle in your bank account.
Subsequent payments should arrive within 2-3 business days.
Each time you receive a virtual card payment, log in to Stripe.com and repeat the steps above.