To create an account on Viewpost you must be invited by a current customer.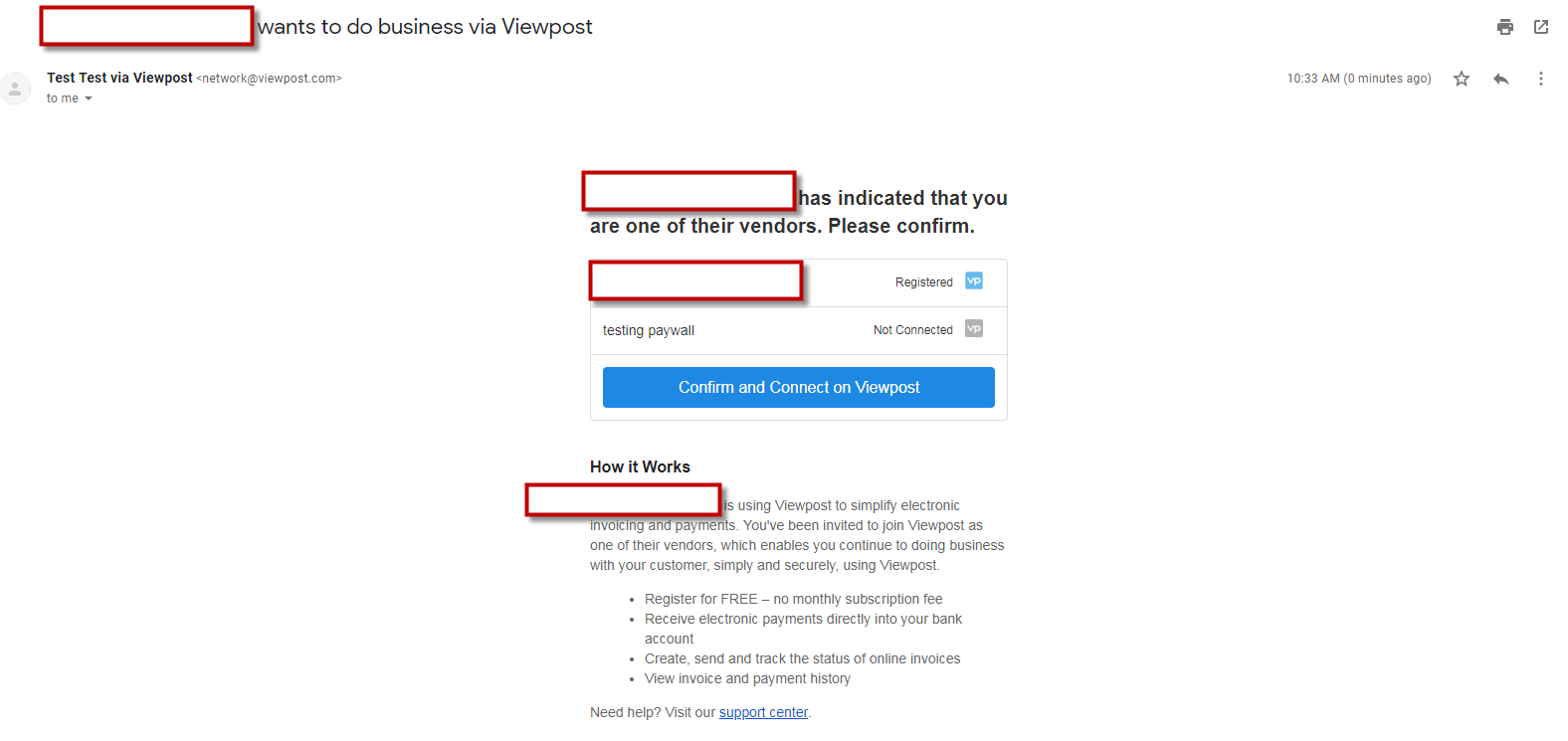 When you receive the invitation please click on 'Confirm and Connect on Viewpost'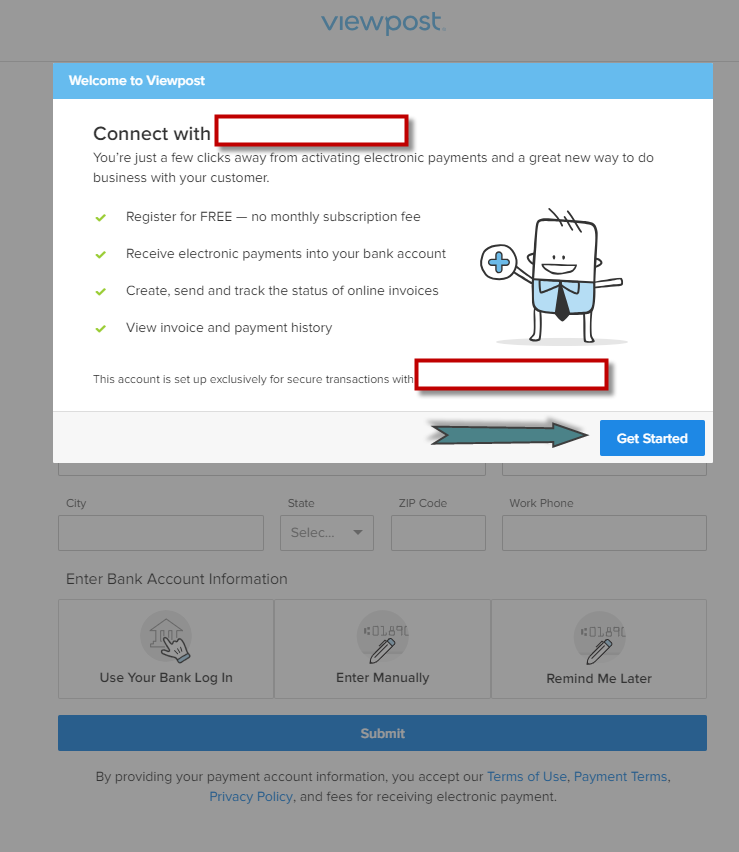 Click on 'Get Started' to continue the registration process.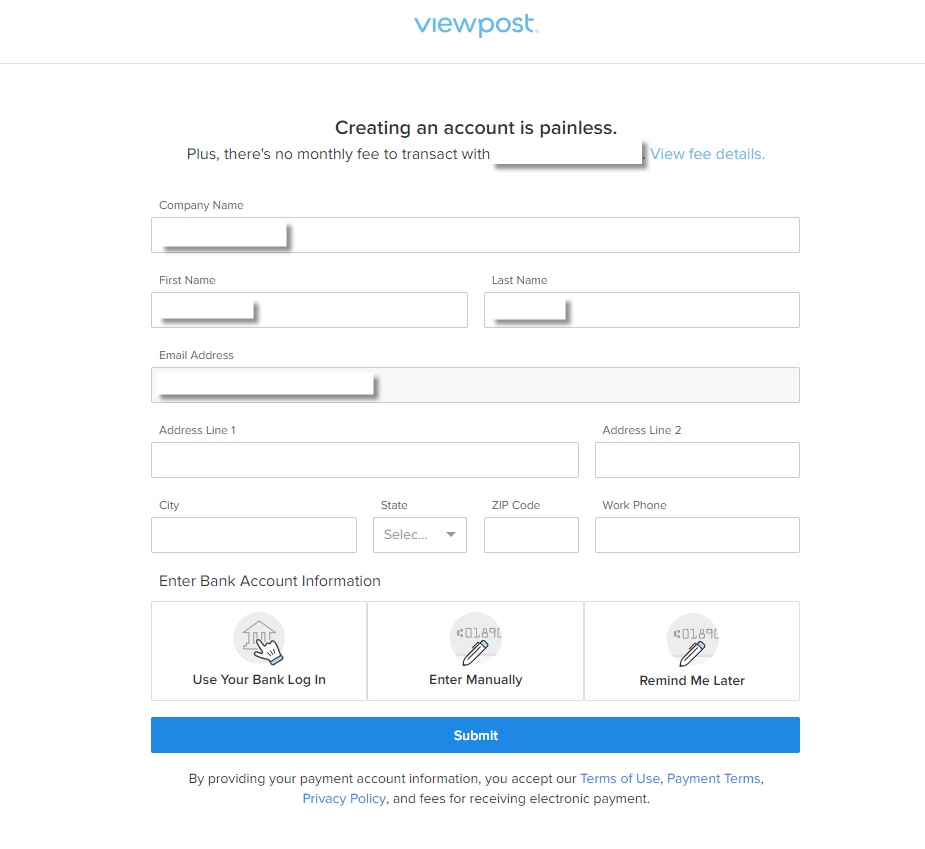 To create an account please fill out all missing information.
If any of the information is incorrect please correct it.

To add your bank account information please either:


Use your bank log in - you will use your banking credentials and your account will be all set to receive electronic payments.
​



Or enter your routing and account number manually - you will receive 2 micro deposits into your bank account within 1-3 business days, once these are received you will log back into Viewpost and verify the 2 amounts to receive electronic payments.
​
Click submit once finished.


You will now create a Viewpost password. Password must be 8-32 characters, contain at least one uppercase letter and one lowercase letter, and include one number or one symbol.

Enter in your phone number to receive a Verification code, enter in the 6 digit code and click on 'Complete Steps Above to Create Account'​

​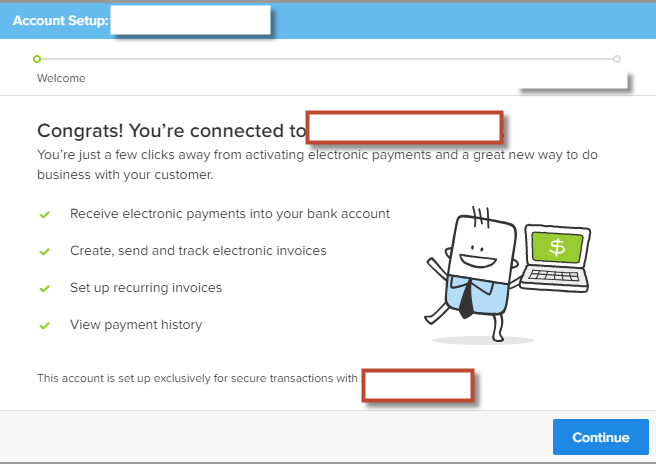 You will receive this confirmation box that you are set up on Viewpost, to receive payments.