Enroll in Auto-Pay to automatically pay bills you receive via Viewpost.
Set up Auto-Pay for your vendors by following the short steps below: 
1) Enroll in Auto-Pay from the Payment Confirmation Page, after you have paid a bill,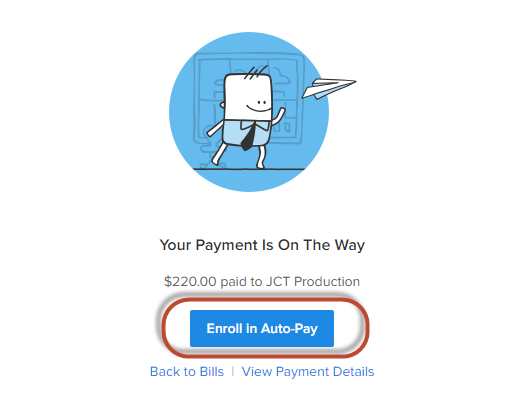 OR Under the Payments Tab

2) Select the Company you want to pay, and the bank account you want to pay from.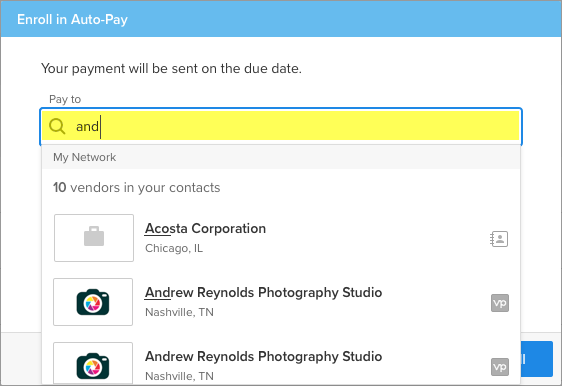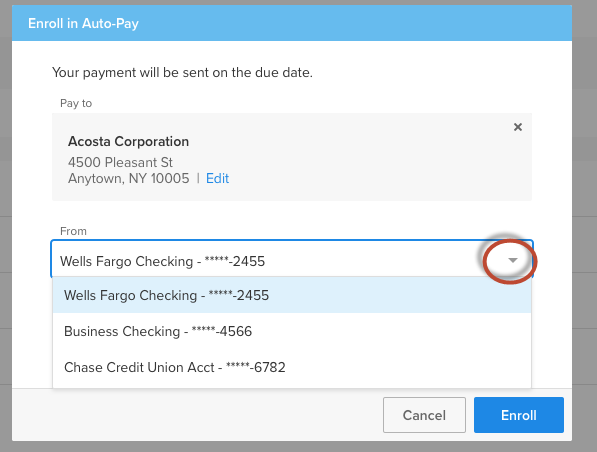 3) Select how long you would like Auto-Pay to generate for, by choosing until 'I cancel automatic payments' or selecting a future date. Select Enroll.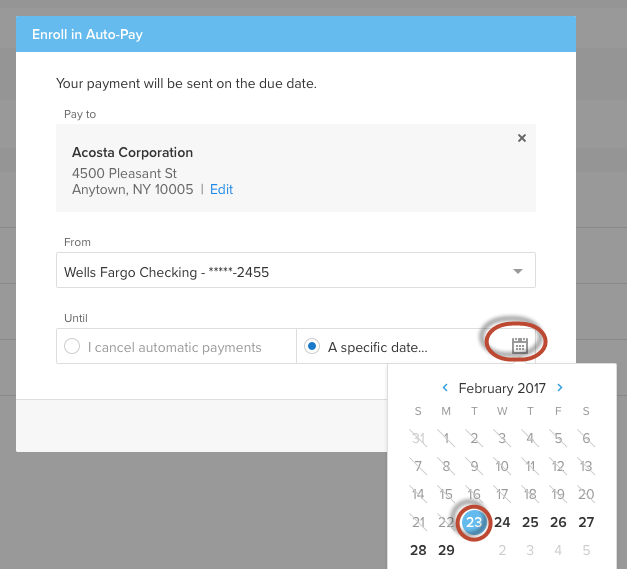 4) You will see a confirmation that you have now enrolled that customer in Auto-Pay.

When they are available, you will be able to view Next Payment Date and Next Payment Amount. 
5) You may Edit or Cancel Auto-Pay for a company you have enrolled. You MUST cancel all scheduled payments (not just cancel Auto-pay). Re-enabling Auto-Pay will not retroactively pay bills.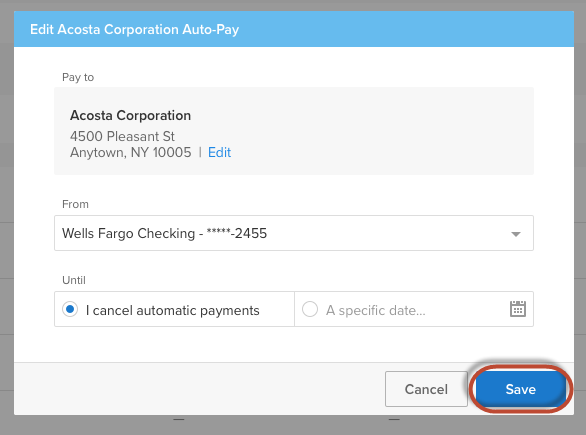 To set up auto-pay you need to be:
Registered for Viewpost
Have an active bank account registered
Be receiving bills via Viewpost
Auto-pay is connected to paying bills on Viewpost. Sending a specific dollar amount each month is not yet available. 
Payment will be SENT on the due date indicated on the bill, so if you are the company sending invoices, be mindful. Perhaps set a date a few days earlier to allow for bank processing time.
The Auto-Pay date is not editable. 
*Overdue invoices will not be included in Auto-Pay, and need to be paid through the traditional payment process. 
Please let us know if you have any questions about this, or any other feature.