Below is what your customers will see when you send them an invoice via Viewpost. 
They will get an email like this: 

Email Body looks like this. They will be guided through the steps below.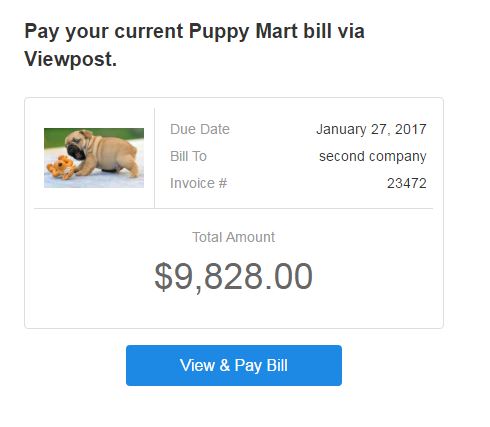 If you do not have a Viewpost account, it will show you the invoice to download or print, and prompt you to create an account adding your bank account.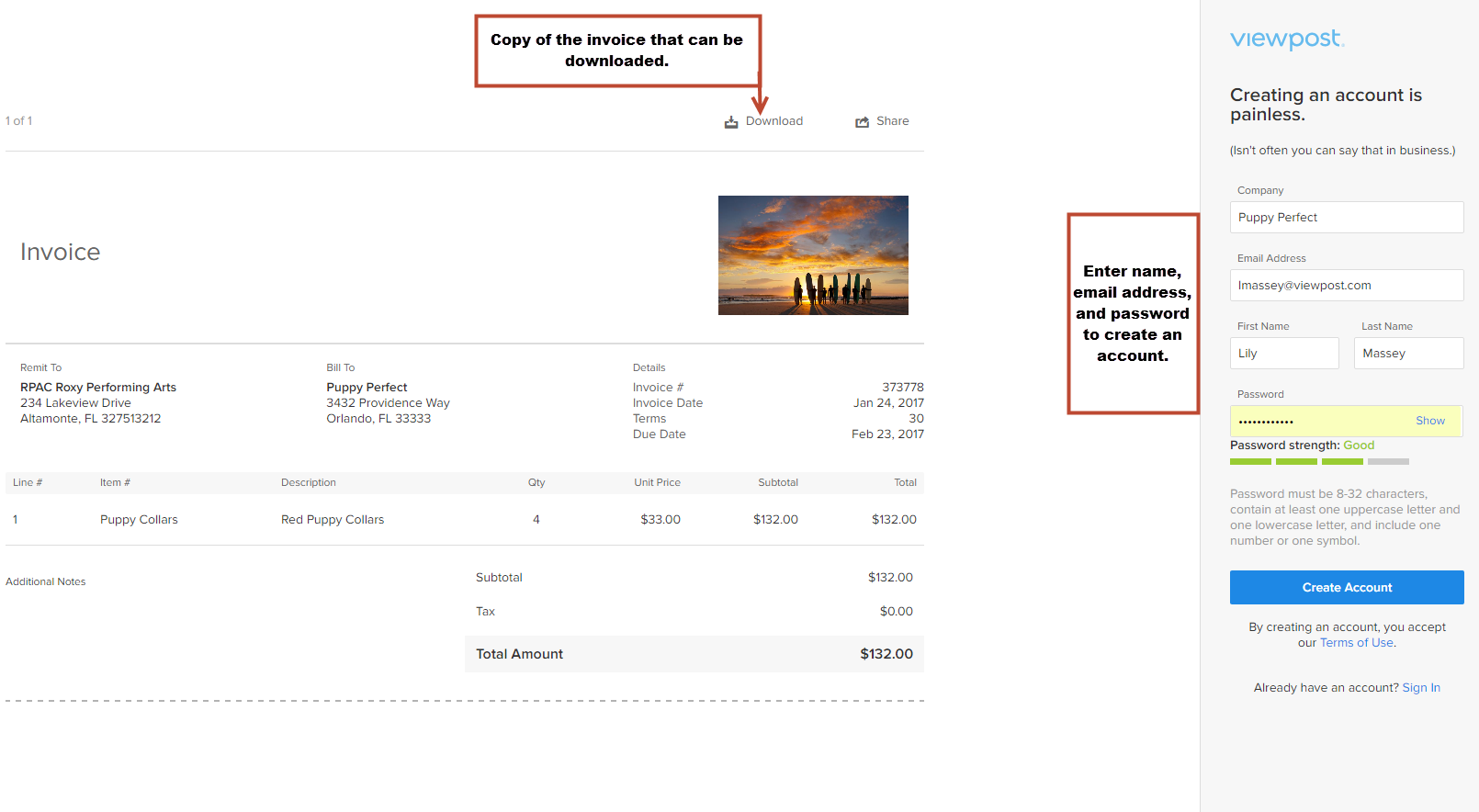 If you already have an account it will prompt you to log in. 
The invoice will appear in your Bills List View as 'New'. 
There are two steps to paying a bill. 
Approve (Affirming the bill $ is accurate. Approved is NOT paid)
Pay
If you want to pay via Credit Card and don't see that as a payment option, contact your vendor so they can enable that feature. 
To pay a bill, follow the steps below: 
1) Click on the email you received, or log in to Viewpost and go to the Bills Tab, List View. 
Click the check box on the left hand side to Approve the bill. (Click the top box if you have multiple bills to approve. Select the arrow, if you want to skip this step and go straight to 'Pay Now') 
3) If you only selected 'Approve' you will need to select the bills again to Pay Now. Select 'Pay Now' (This will allow you to schedule a future date) 

4) After selecting 'Pay Now' you will be directed to the 'Payment Queue. If you wish to make a partial payment, this is where you would change the 'Amount to Pay'.
'Schedule Payment Date' and select 'Continue' (payment date defaults to today if you don't change it). 
*If you have selected any bills in error, remove them from the payment queue by selecting the 3 line menu.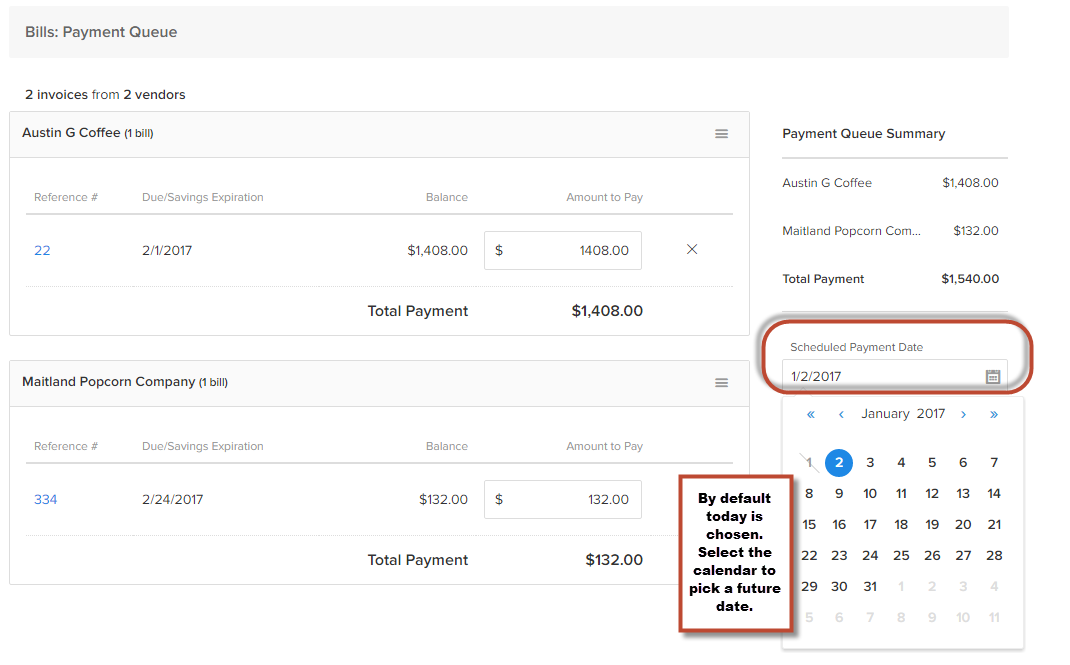 5) Select the Payment Method you wish and Submit Payment. The payment type will be visible.
Make all edits, adjustments BEFORE selecting 'Submit Payment'. 
Once you select 'Submit Payment' the payment will be sent.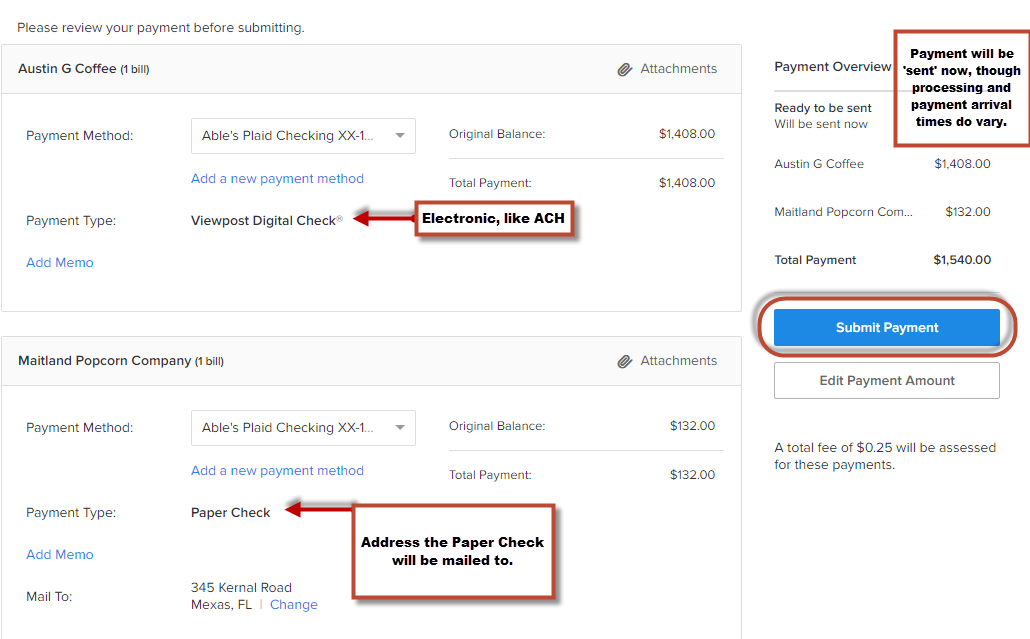 6) Your Payment is On the Way