Follow the short steps below to replace a bank account you have registered with another one.
Please note it won't let you Edit any of the existing banking information.
Even if it is only a change in routing number, you will need to Add A New Account, and Delete the Old One.
To add the new account:
Log into Viewpost
Select Company Name on top right
Select Payment Methods (you will see your existing bank account listed there)
Select 'Add' to enter your checking account information
After the new bank account is verified, select 'Modify Defaults'
Update the defaults to reflect the new account
Add the new account
Select Modify Defaults and update all defaults to the new bank account.

If you do not see 'Modify Defaults' your first bank account may be locked, or inactive.
If you added the new bank account, but did not update the defaults, payments may not process.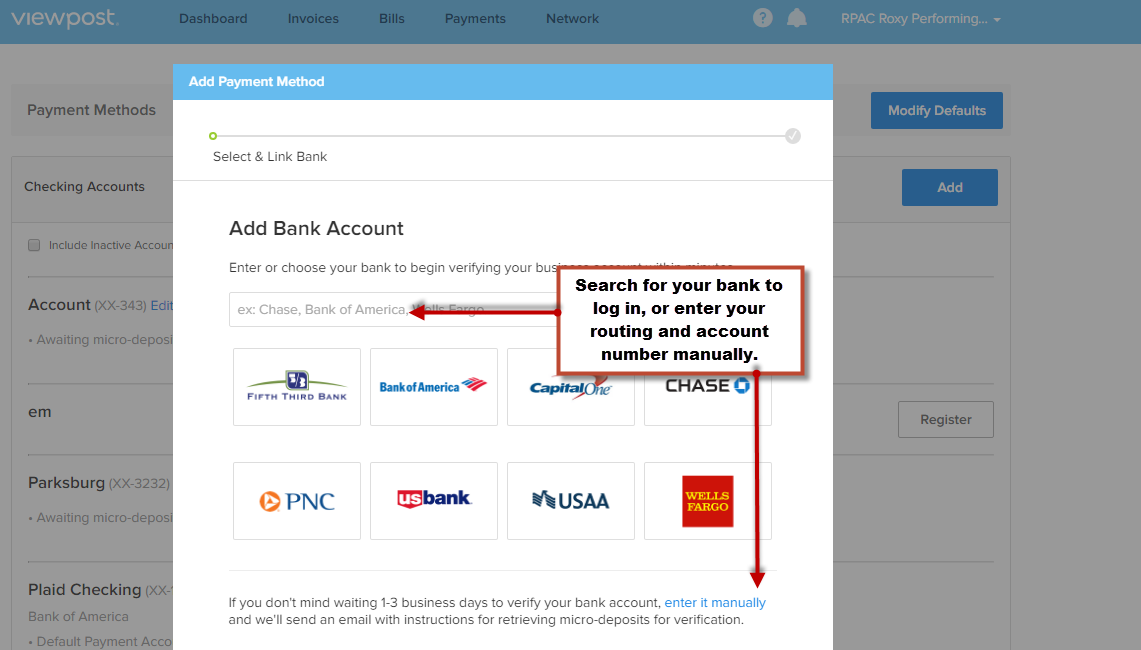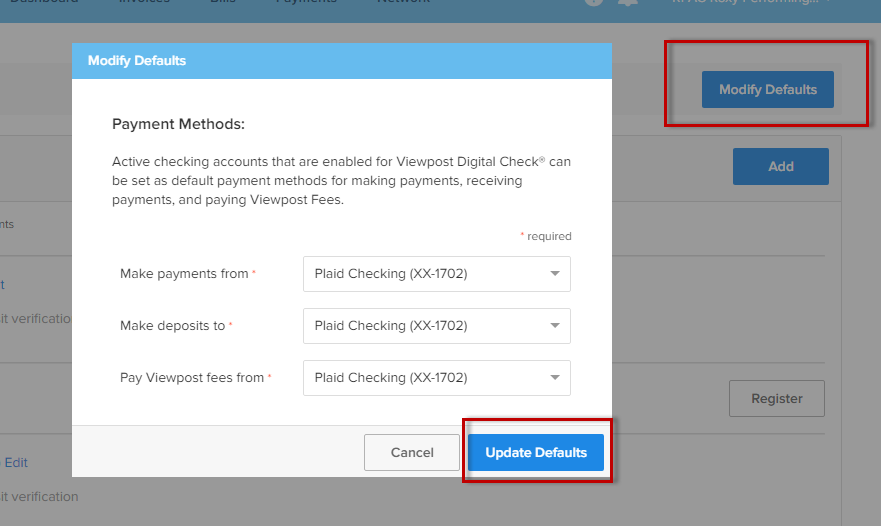 To remove a bank account in Viewpost follow the steps below:
Select your Company Name
Select Payment Methods
Select Edit next to the bank account you want to delete
Select 'Delete or Disable Account' then Update Account
Delete- never intend to use again
Disable- don't want to use right now
An Inactive account cannot be used for sending or receiving payments.
All pending or scheduled payments associated with this account will be canceled.
In addition, any active Early Pay requests will also be canceled.
To re-enable an disabled bank account follow the steps below:
To view the bank account Check the 'Include Inactive Accounts' box.
Select Edit next to the bank account you want to re-enable
Select Enable Account and Update Account
Remember to Modify Defaults as noted above