Do you have multiple individuals in your company that need to receive and approve bills?
Not to worry. Viewpost supports approval workflows. 
Setting your company up to use our approvals workflow is easy. Follow the steps below: 
Select your Company Name
Go to Company Settings>Preferences
Check the box next to Multi-step Approvals (it is unchecked by default) 

To route a bill: 
Go to your Bills inbox
Select the invoice # to be approved (has to be a new bill, sent from another company. Routing is not available on bills you create, as they are already 'Approved') 
Once on the details view, click 'Route for Approval'
A box will come up asking 

Who should review this? (enter one person's email; or if they're a registered user on Viewpost, enter their name)
Add comments if you wish (limit of 253 characters)

Submit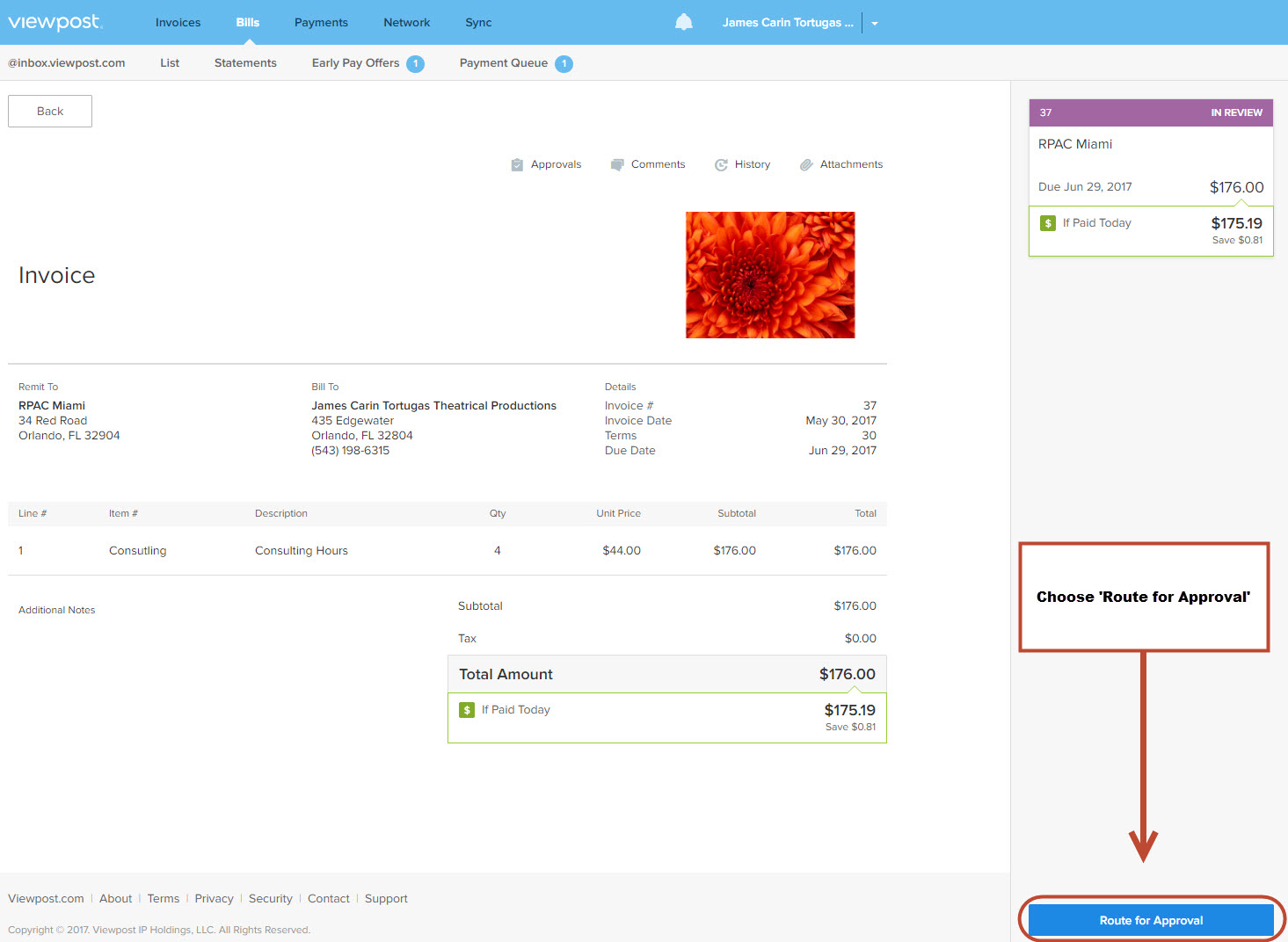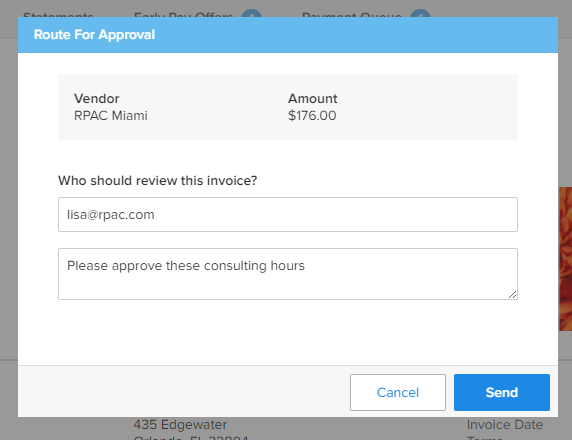 The approver will get an 'Action Required' email. 

This email will include a link to the invoice, and all eligible attachments.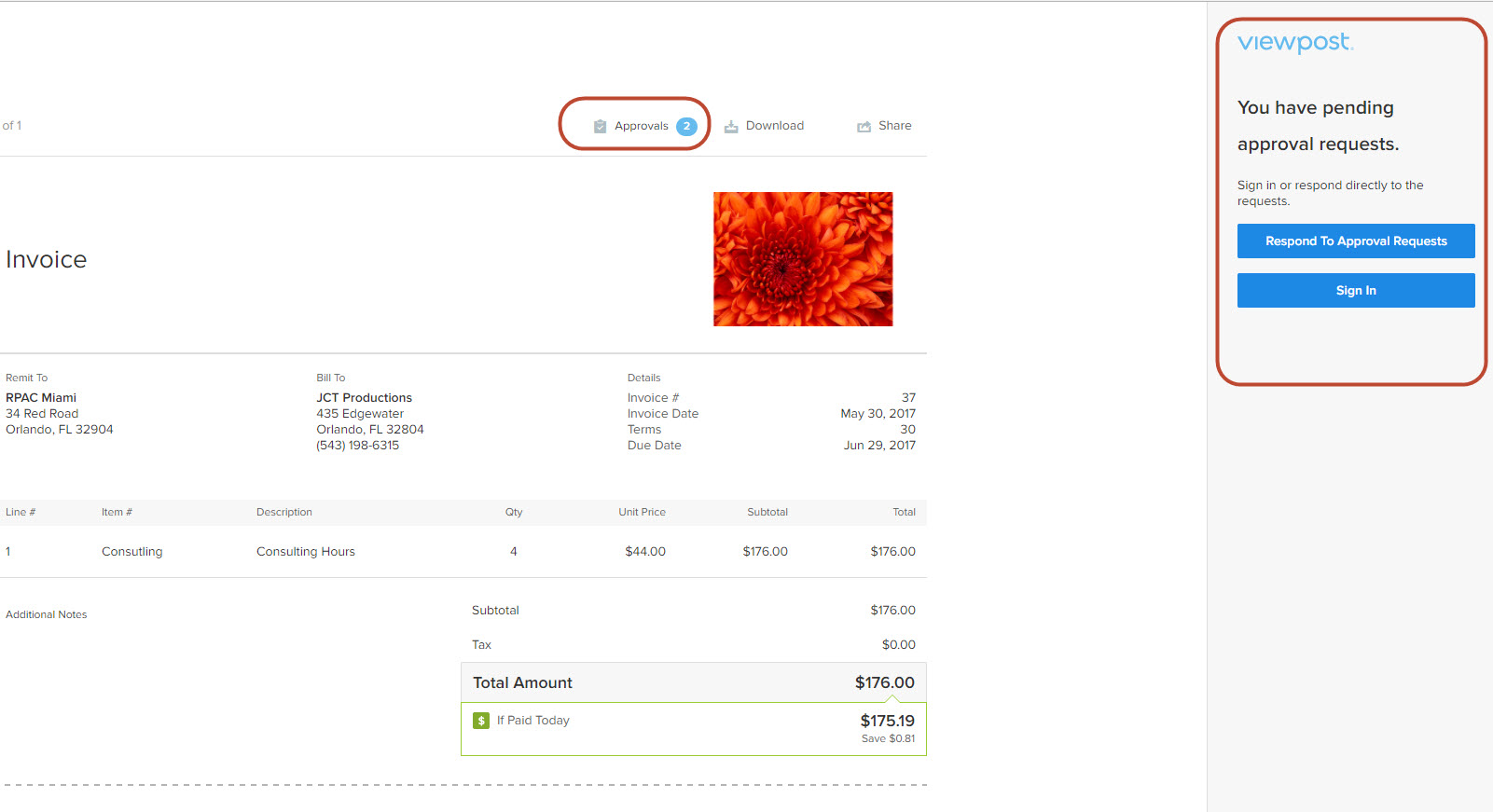 If they don't have an account, they can simply 'Approve' from the email. If they are registered for Viewpost, they can 'Sign In'.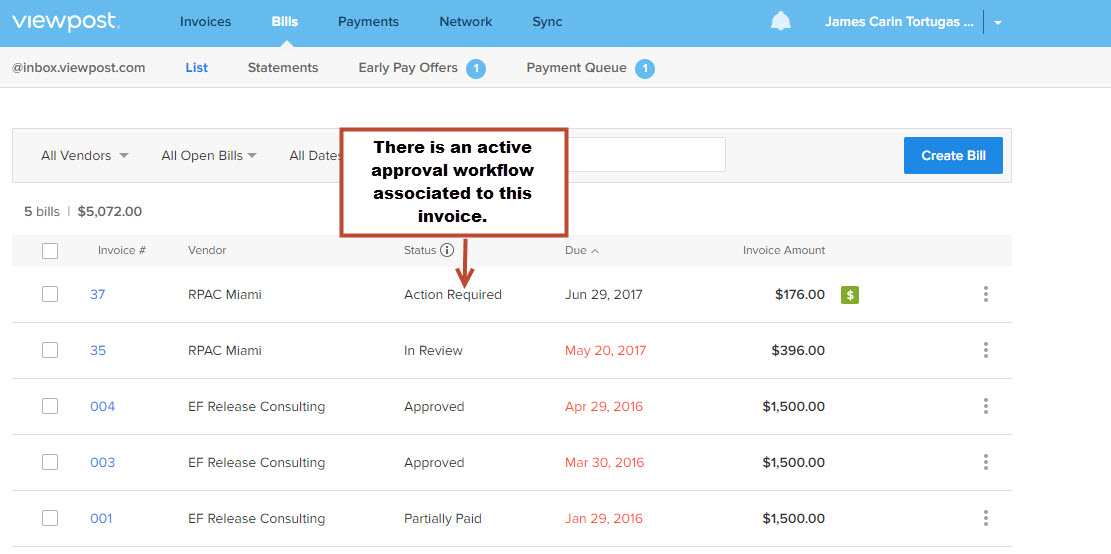 Select 'Respond to Approval Request'
Choose from these 3 options:
Approve (you can route to another person on this step too)
Reject (will notify all users with Approve Bills permission that you've rejected it)
Not sure, reroute for approval (this option allows you to forward an approval to another recipient, or simply return the invoice.

Choosing to return will notify all users with Approve Bills permission that you've returned it.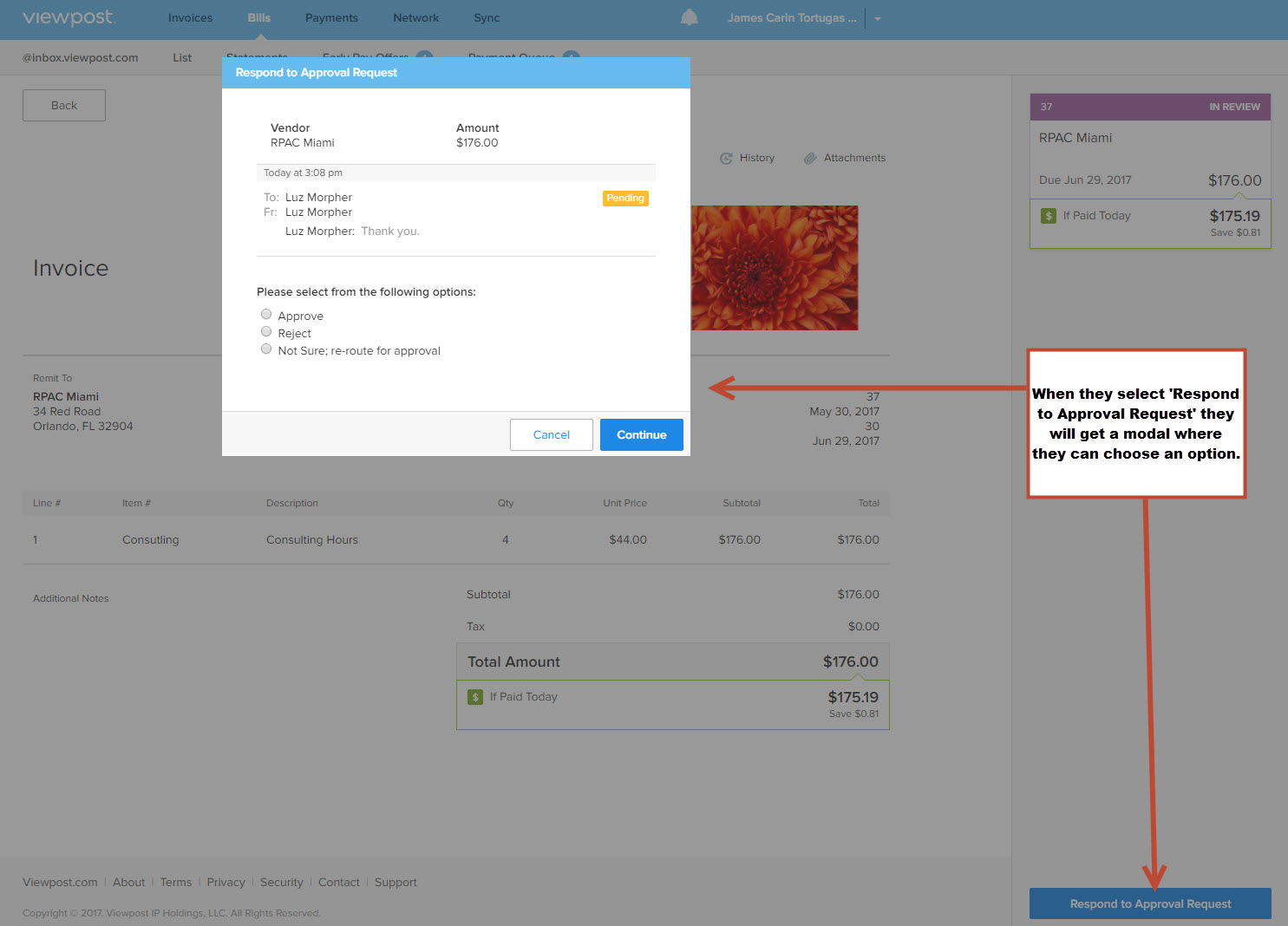 Selecting Approve will give you a final option.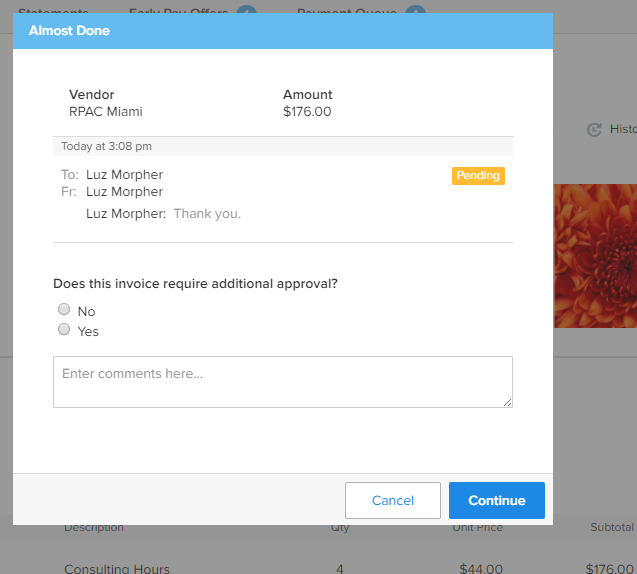 When all approval requests have been replied to a Viewpost user with Approve Bills and Create Check Permissions can  'Approve and Pay' the invoice. 
On to the next one. 
*Approvals is an internal workflow of approving an invoice to be paid. It does not change the status of the invoice and your vendor won't see this data. A Viewpost user with Approve Bills permission will still have to 'Approve' the invoice.
**If multiple invoices need to be routed to the same individual, they can been sent in sequence and Viewpost will batch them hourly in one email to easily scroll through and approve. 
***A reason is required for rejecting or returning an invoice.
****Approvers do not need to be registered Viewpost users, but they can be. To learn about adding users to your account click here.