The best way to automate invoices and payments for set dollar amounts is to have:
The vendor set up Recurring Invoices
The customer set up Auto Pay 
Viewpost makes sending invoices easy with Recurring Invoices, and automatic payments seamless with Auto Pay. 
Any time you create an invoice Viewpost gives you the option to make it 'Recurring'.
To create a Recurring Invoice
Navigate to Invoices
Create Invoice
Fill out Invoice information
Click Setup Next to 'Make this a recurring invoice'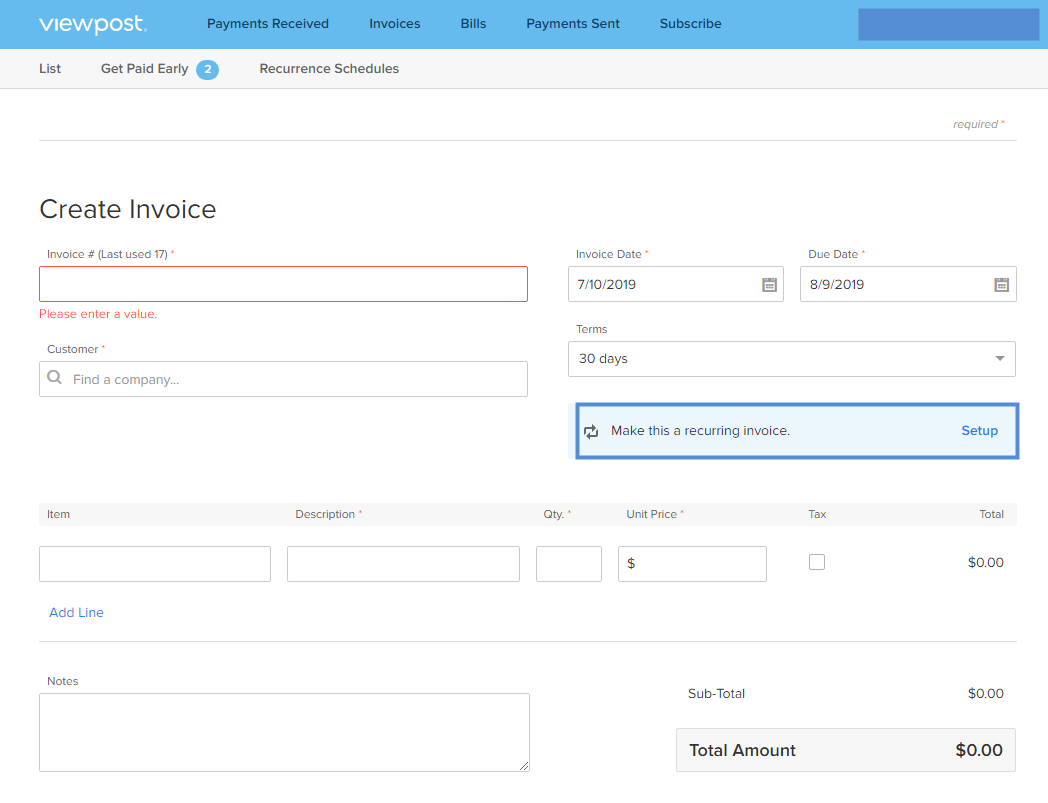 Create the recurrence to be every day, week, two weeks, or month.
Decide the end number of occurrences you would like. (Ex. Send every month for 12 occurrences = a year) 
Create Schedule.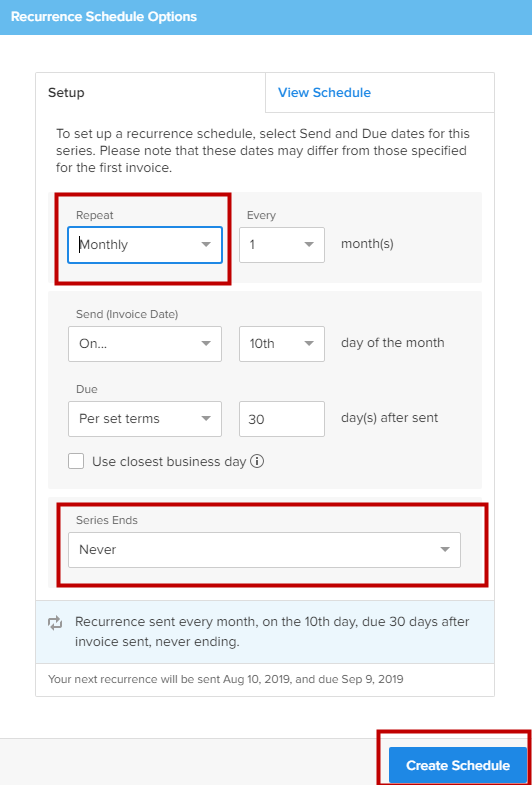 Save and Preview the Invoice *If you need to make any changes click on Edit Draft*
Click on Send Recurring Invoice

After you have created a Recurring Invoice, you may view it or make changes.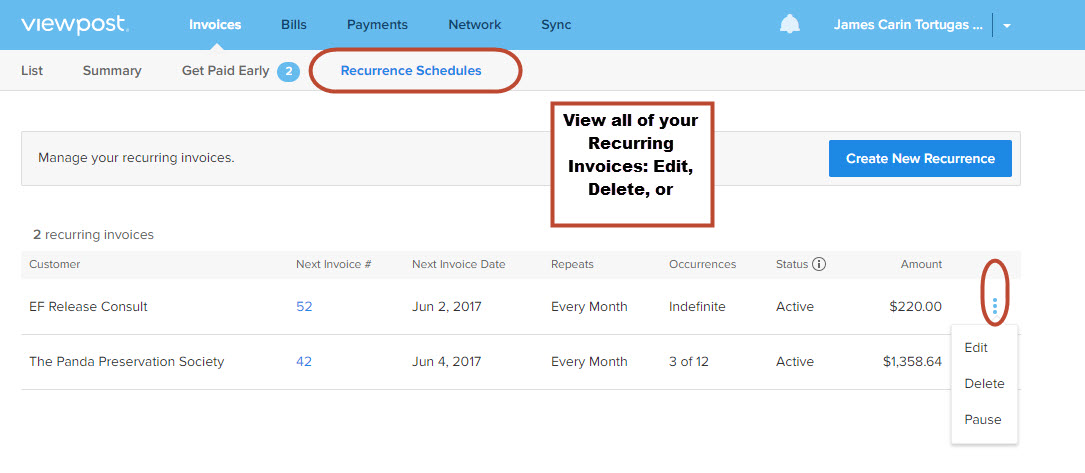 If you need to make any changes please click the dots to the right of the Recurrence Schedule under Invoices and you would be able to:
Click here to learn about Auto Pay.