In order for payments to be sent using Viewpost Sync for use with QuickBooks, each payment must meet a few criteria:
Payments must be entered in QuickBooks
Payment date is within the past 7 days
Payments are Checks (not Credit Card payments)
Payments have "Print Later" or "To be printed" selected
Payments are associated with active bank accounts
To send a payment via Viewpost, check the check box, and then click Send Payments.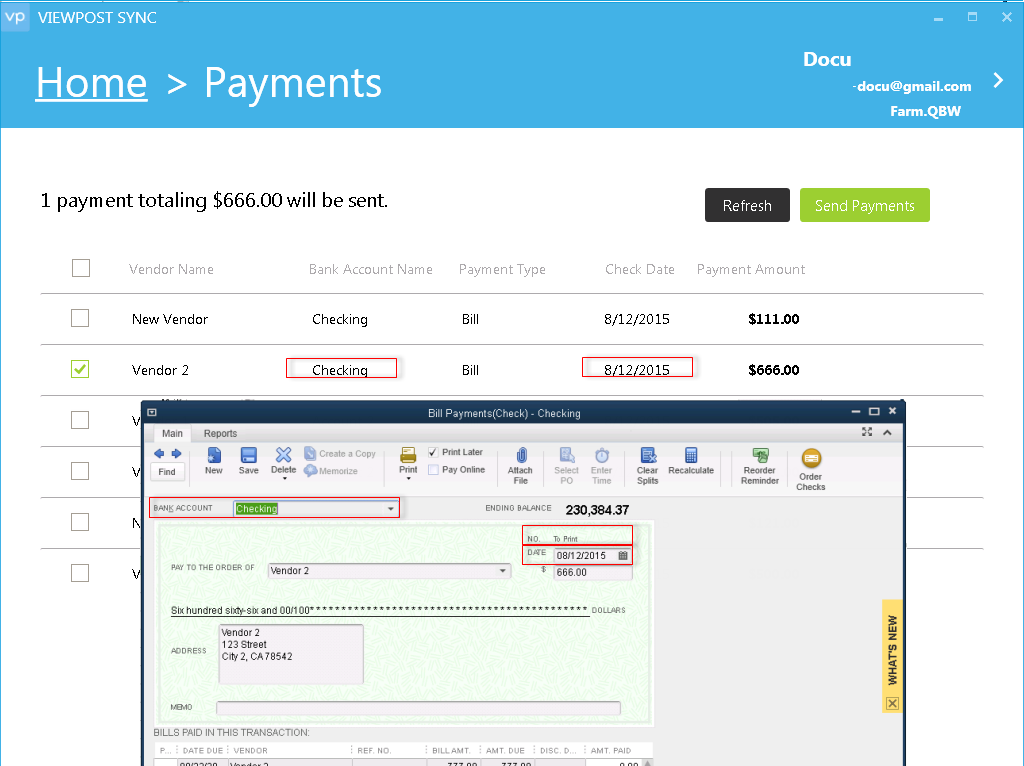 To Schedule Payments: 
On the Sync Agent, select Bills and Import Bills from QuickBooks to Viewpost
On Viewpost, schedule the payment in the Payment Queue. 
After the scheduled date has passed and the payment has been made, you can Sync the payment in to QuickBooks. 
On the Sync Agent, select Payments and Import Payments from Viewpost to QuickBooks.