You can add a bank account during initial account registration or at any time by going here:
Select your Company Name from the upper right hand corner menu
Select Payment Methods
Select Add Checking Account

Enter log in credentials for the bank or enter routing and account number manually
What you will need:
A physical address in the United States

Enable two-step authentication or answering security questions
Log in credentials for your online banking or your routing and account number

Tax ID number (If you are an independent contractor or sole proprietor this will be your Social Security Number)

Signature (Viewpost does not discern if you are sending or receiving payments on Viewpost, and you are enabled to do both)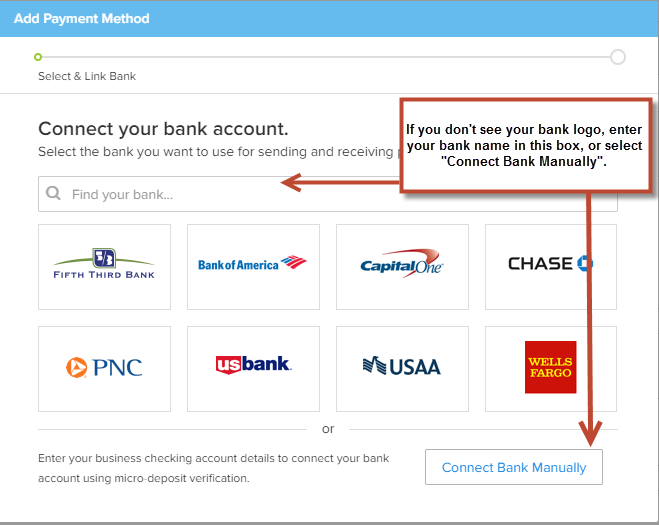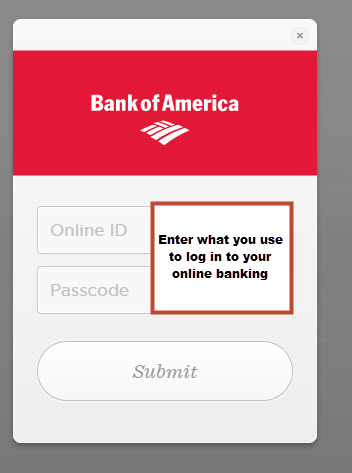 If you selected 'Connect Bank Manually' you will get this screen below.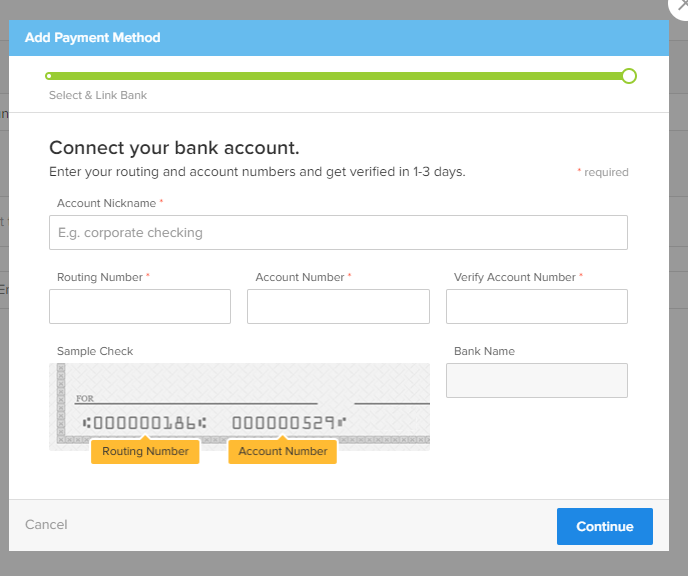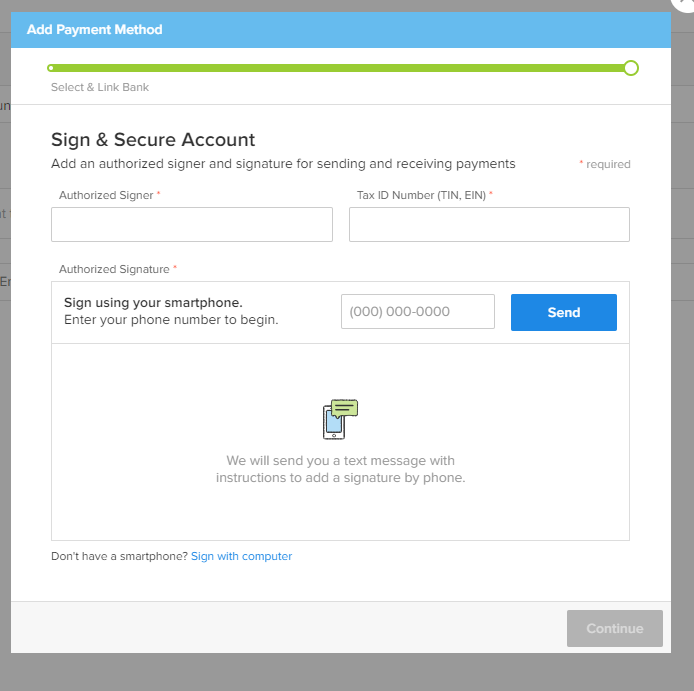 *Tax ID Number is required. If you are an individual or sole proprietor you can use your Social Security number.
You may Sign by Phone. Send a message to your smart phone you will use to sign:
OR draw your signature by left clicking your mouse and using the space provided.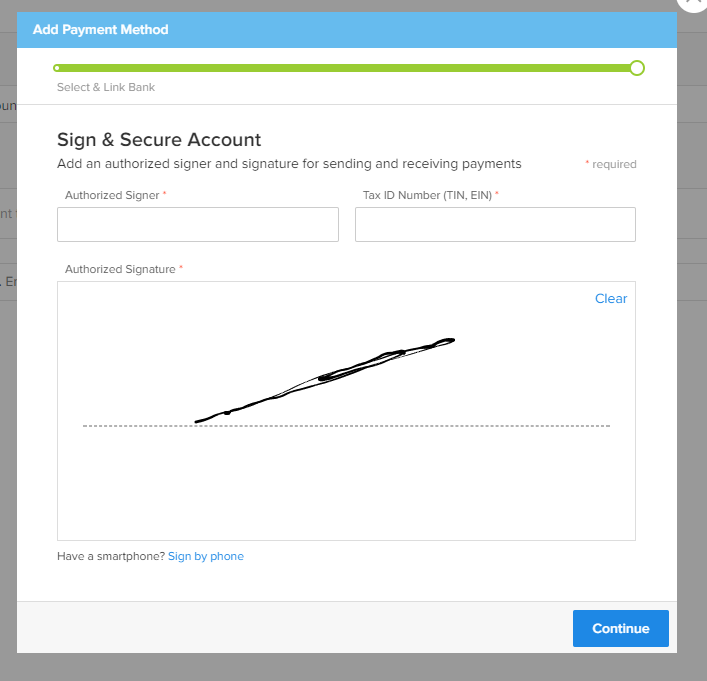 If you entered your account and routing number manually, here is what will happen next:
Viewpost initiates two micro-deposits in to your bank account.
Once you see these deposits on your bank statement (usually 1-2 days) log in to your Viewpost account

Click on your company name
Payment methods
Click on verify the 2 micro-deposits.
Enter the amounts in Deposit 1 and the other in Deposit 2 (please note the decimal is already listed)
Select 'Verify.

​
Once you have verified, you are all set to send and receive payments.
If you are receiving payments certain fees may apply.
Your bank account will appear with defaults as seen below.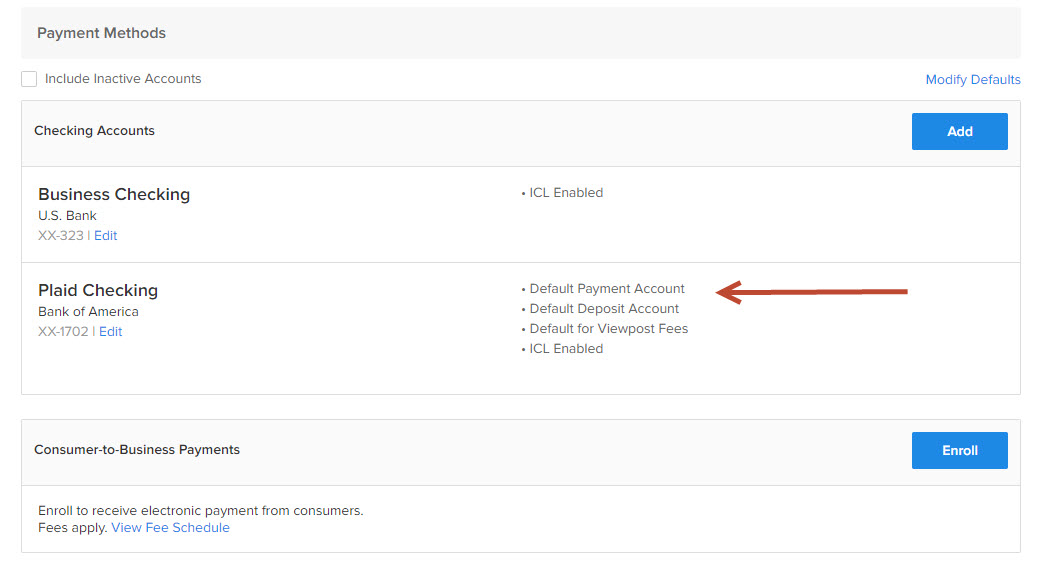 *If you select 'Verify' and enter incorrect amounts, your bank account will be locked on Viewpost for your protection. Don't fret. Please contact our Customer Support team at support@viewpost.com, and they will happily assist you in unlocking your account.
**If there were any discrepancies in your routing or account number these deposits will not go through. If it has been a couple of days and you do not see the deposits, please contact Viewpost Customer Support.
Click here to learn more about payment processing times.