Need to get paid early? Willing to take a discount for the convenience?
Viewpost has the solution for you.
Ask to 'Get Paid Early' before or after sending an invoice.
When creating an invoice the option to add a discount is the second step
1) Create an invoice, select 'Save & Preview'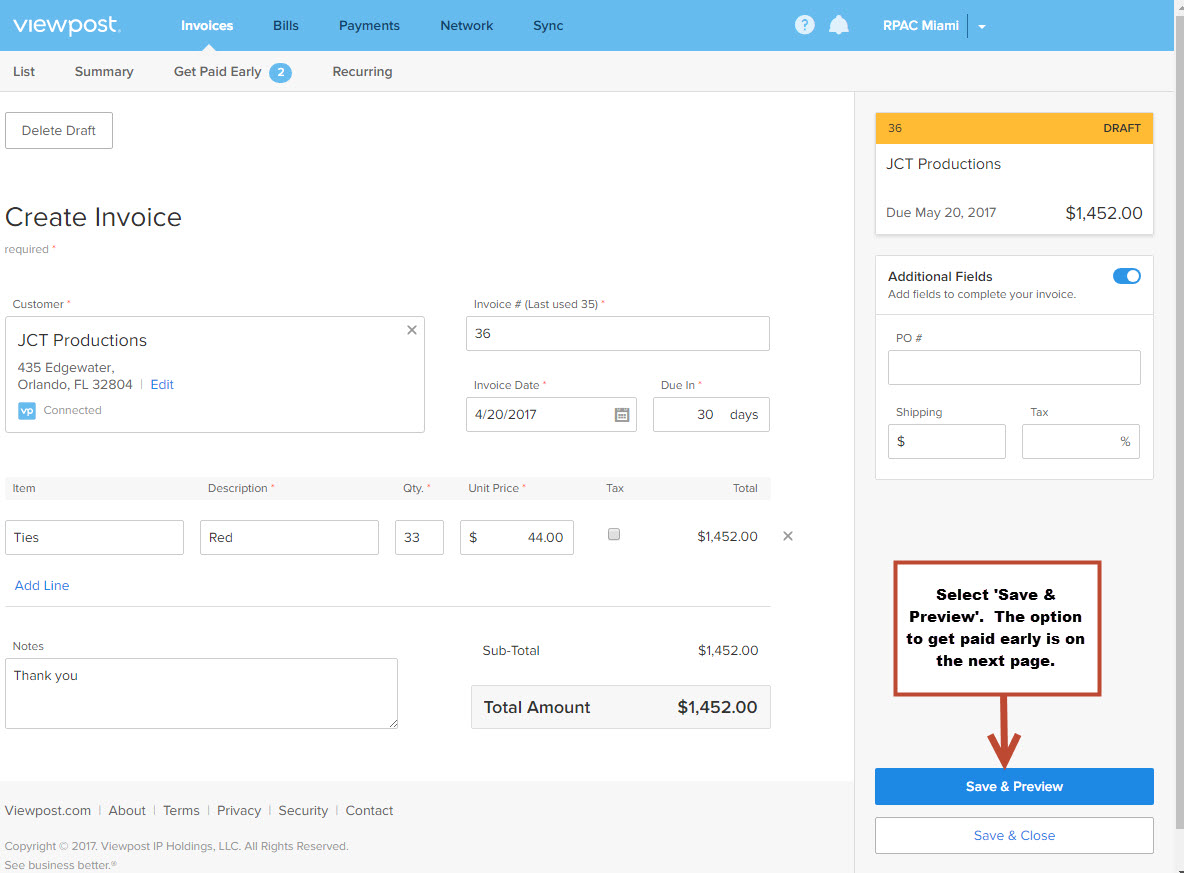 2. Turn on Early Pay Discount. Use the % or sliding scale to set the terms you want to offer your customer, and send the invoice.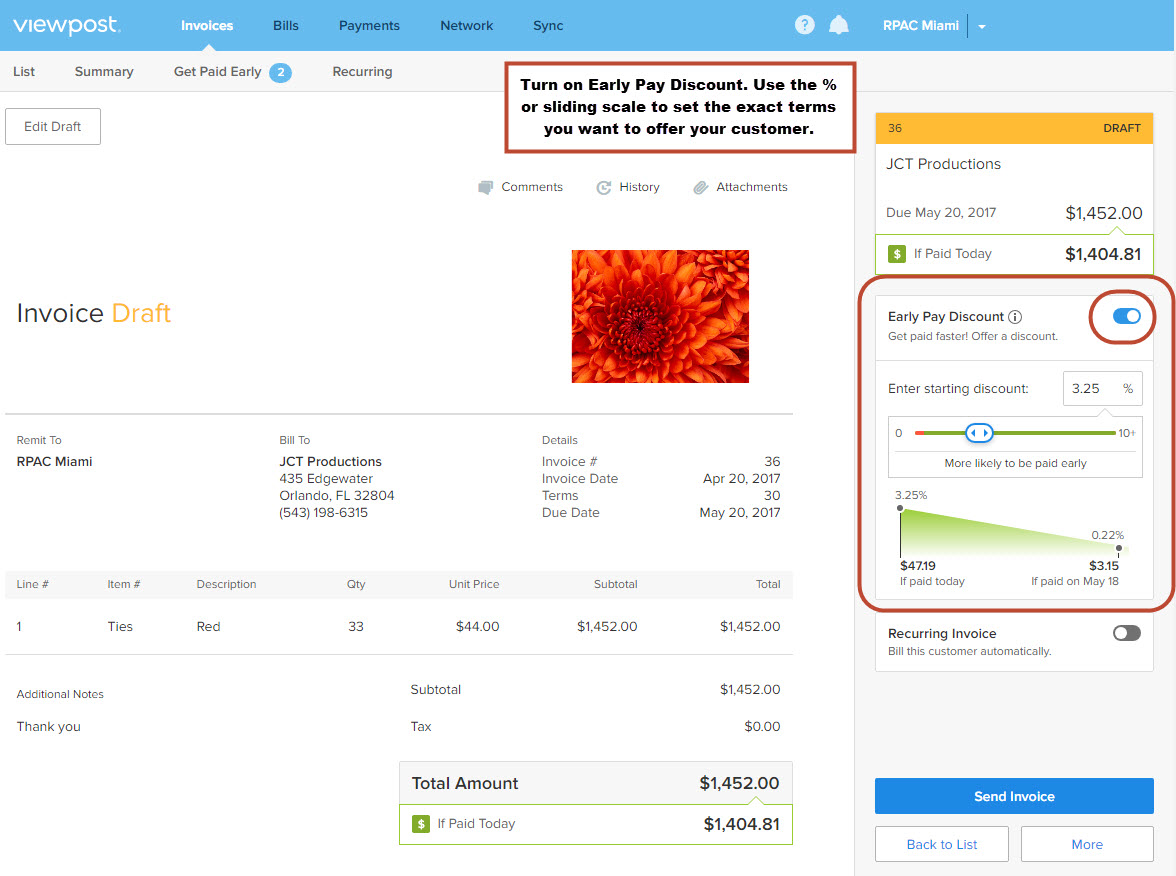 3. After you have sent the invoice, you will see requests differentiated on the list view.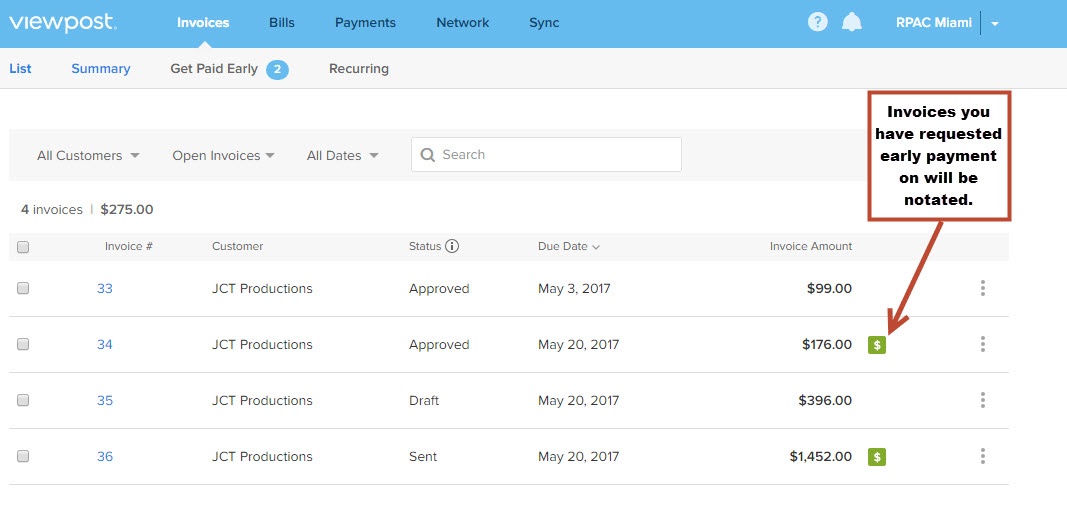 Sent an invoice with agreed upon terms, but need the money sooner?
Ask for early payment, by logging in to Viewpost and following the steps below:
Select Invoices
Select Get Paid Early
Select the invoices you want to get paid early on, one or many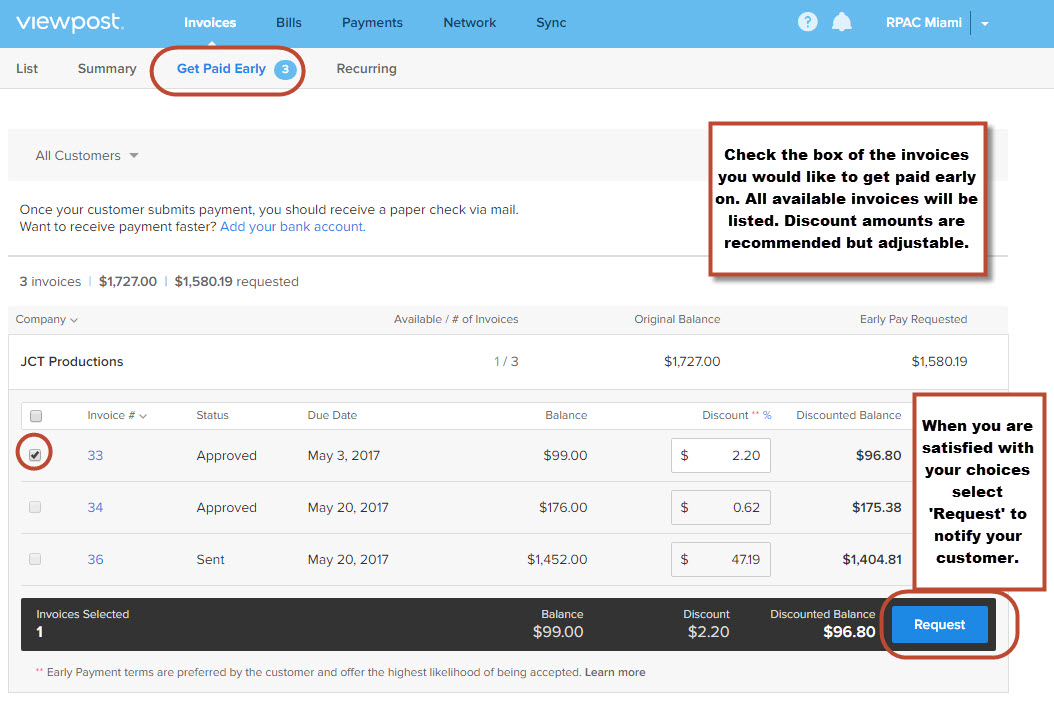 4. Your customer receives notification you would like to get paid early. 
They have approx. 72 to take advantage of the offer.
The customer does not have to take advantage of the offer. Every customer has the autonomy to pay anytime, regardless of requests, or terms. 

      5. When you receive payment, early or on the invoice due date you will receive a payment notification email, and can view payment details on the Payments>Received page. 

** If necessary, you may cancel the request before payment is submitted. **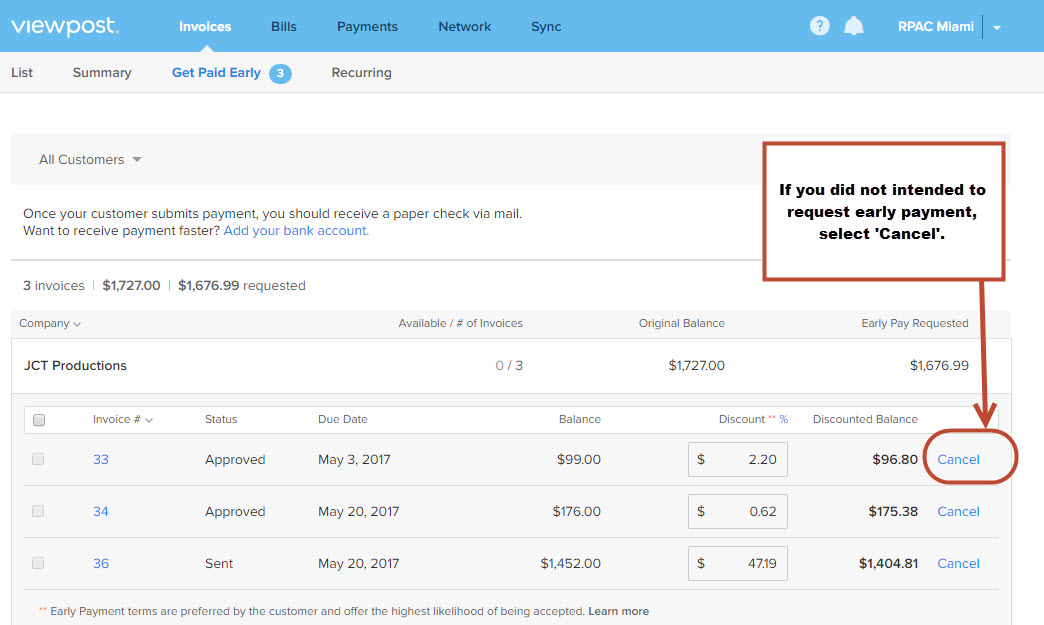 For customer instructions on creating discount tables click here.