If your Viewpost account was set up by a person that no longer works for the company, and you don't have access, please contact Customer Support. 
You can change the email address you have registered on Viewpost by logging in with your current email address and following the steps below:
Select your Company Name from the menu
Select Personal Settings
Select Email
Select Edit to input the email address you wish to change to.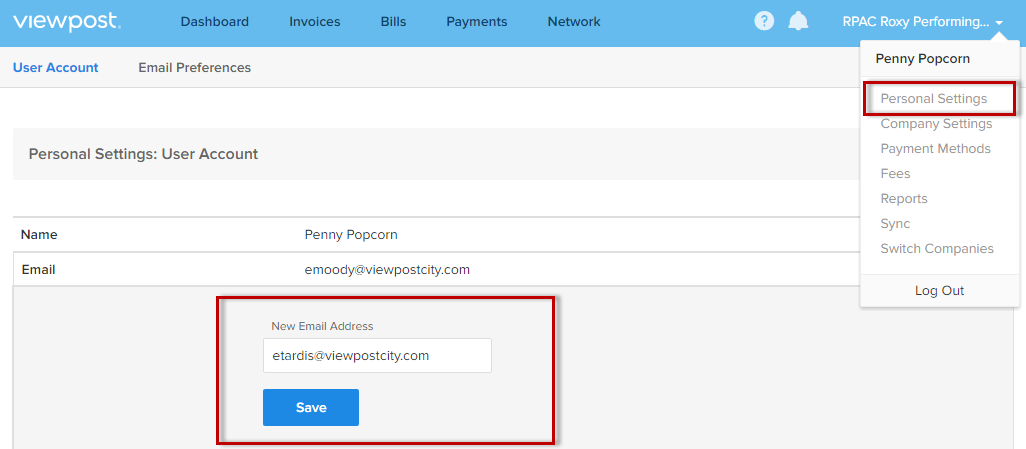 If you want to keep your email address active, but add another email address to the account, click here to learn how to add other users.