Want to resend an invoice to a customer, or send an invoice to someone else for review? 
To share an invoice: 
Go to the Invoice List View
Click on the three dot menu.
Select Send Reminder or Share via Email

Send Reminder- Send a reminder to the initial recipient and any other email address you like for payment.
Share via Email - send a PDF copy of this email with anyone. There will not be a link to pay the invoice.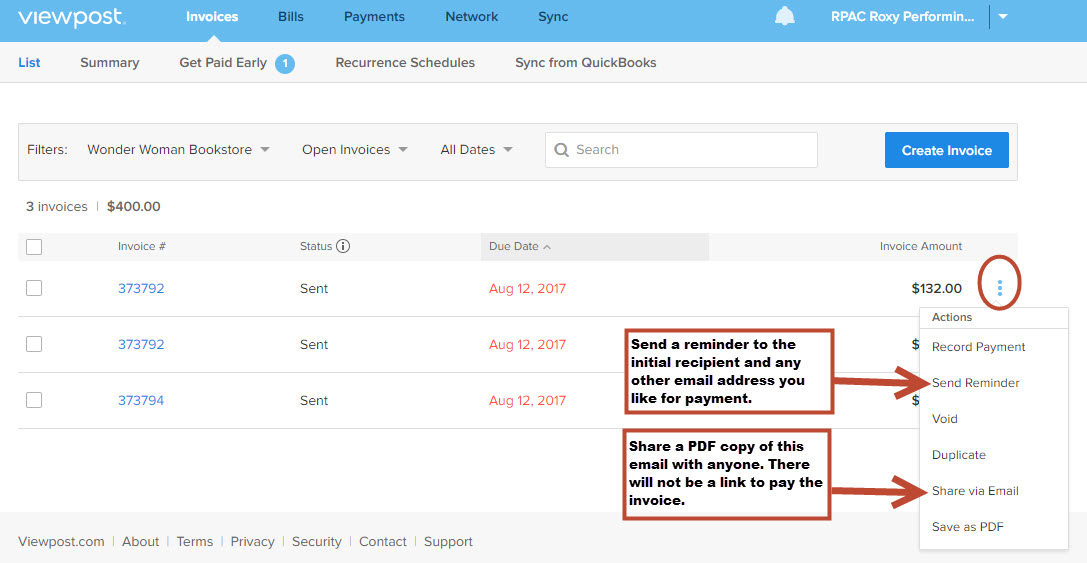 4. Enter the recipient's email address, and copy yourself if you like.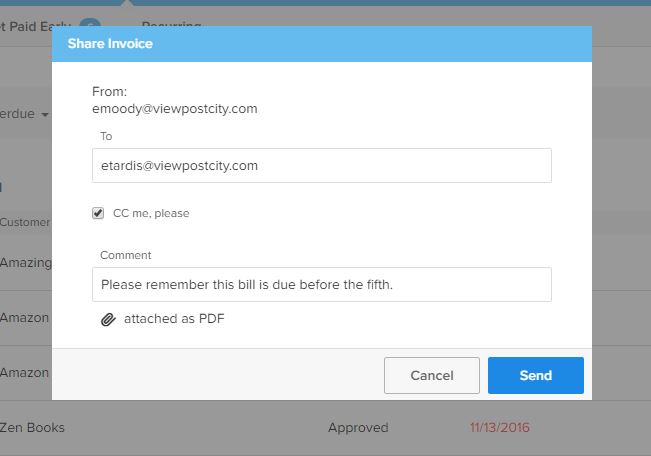 For information on automated reminders click here.