You may add a late fee to an existing invoice on the second page of an invoice draft. The option is on the far right side.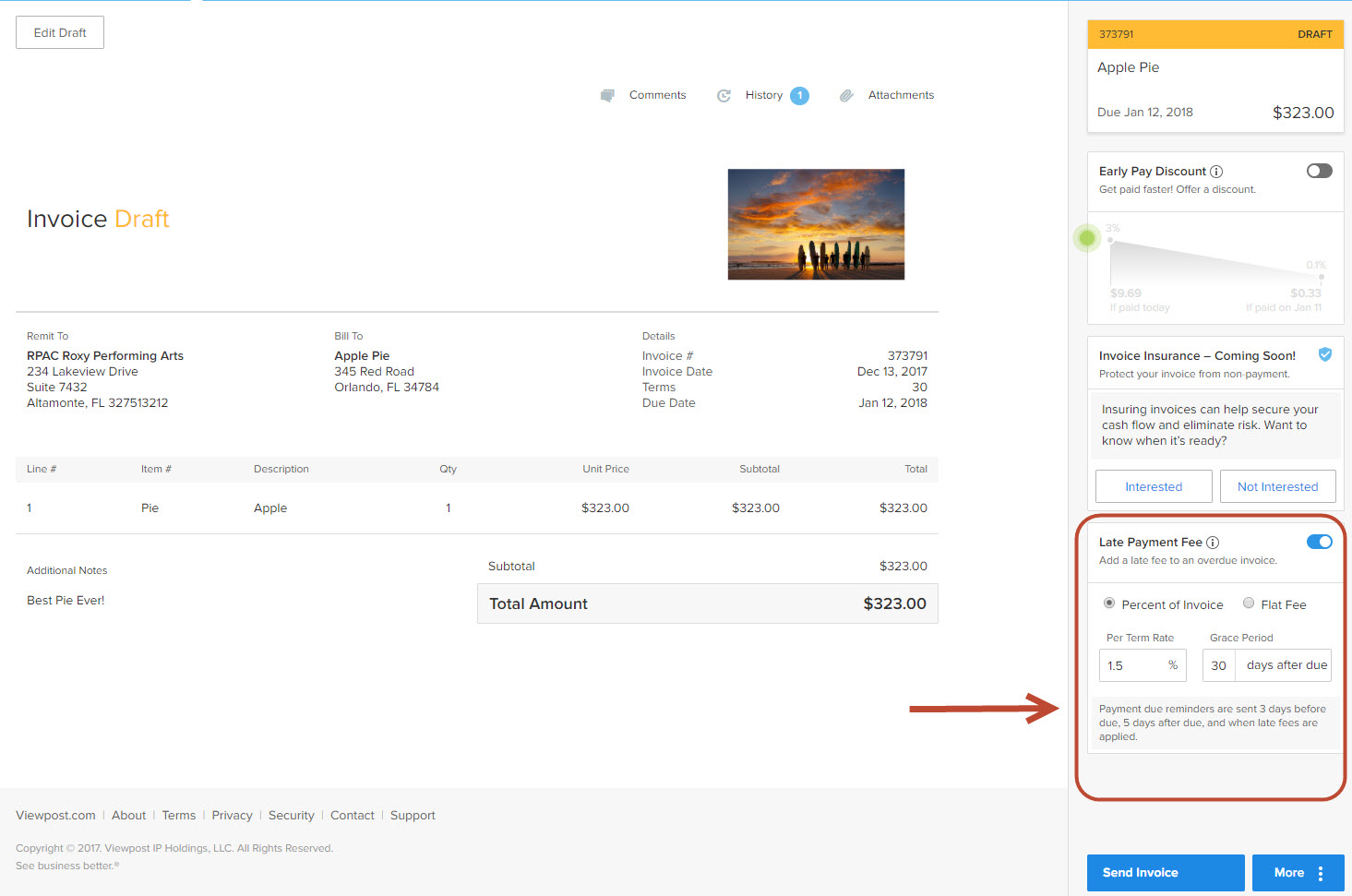 You may adjust terms to determine best fit. 
Percentage or flat fee. 
Percentage: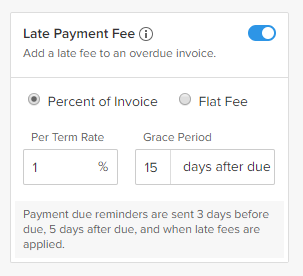 Flat fee: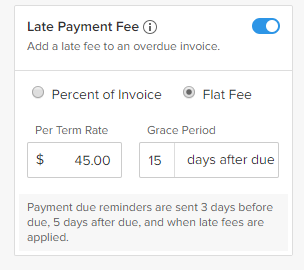 Once you send the invoice you will be able to view the terms on the bottom. 
Your customer will see these as well, acknowledging that a fee will be assessed if payment is not remitted within the terms.