Users are presented with a Basic View by default after logging in to the QuickBooks Desktop sync agent. The user can switch to the Advanced View in the sync agent Settings.
Simply click on your company name in the upper right hand corner of the sync screen or on "Options" at the bottom of the screen to open the right side panel.  Click on Settings.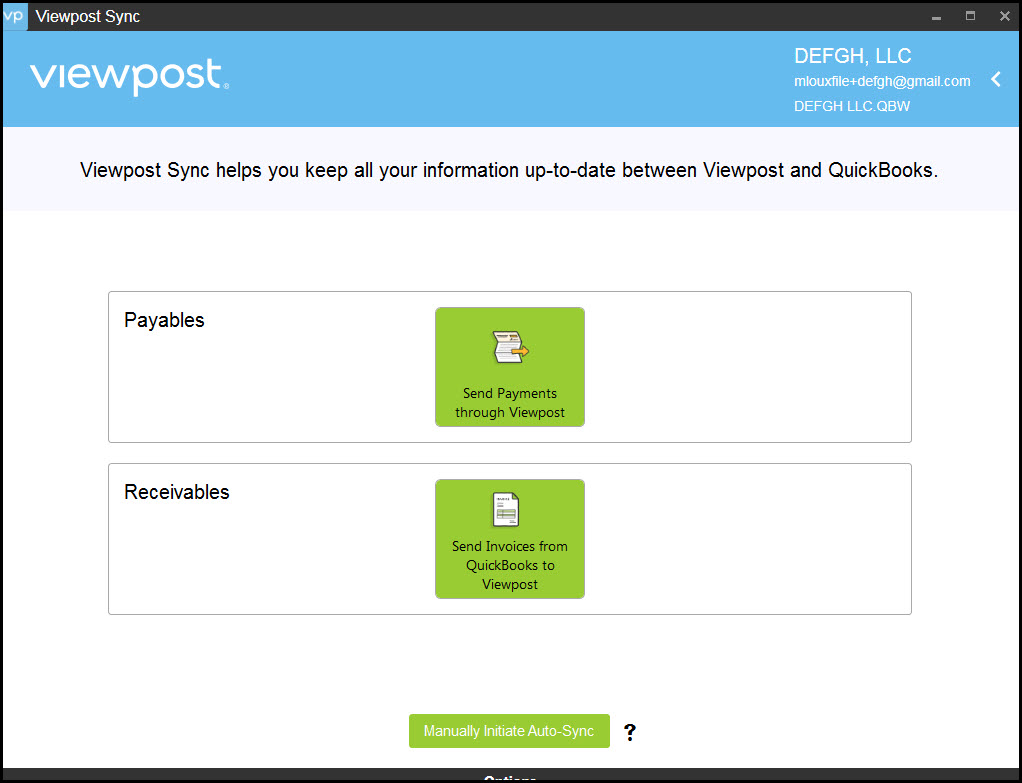 Once the settings page opens, click on "Enable Advanced Mode".  The sync agent will restart and the Viewpost Sync Agent will now be the Advanced Mode.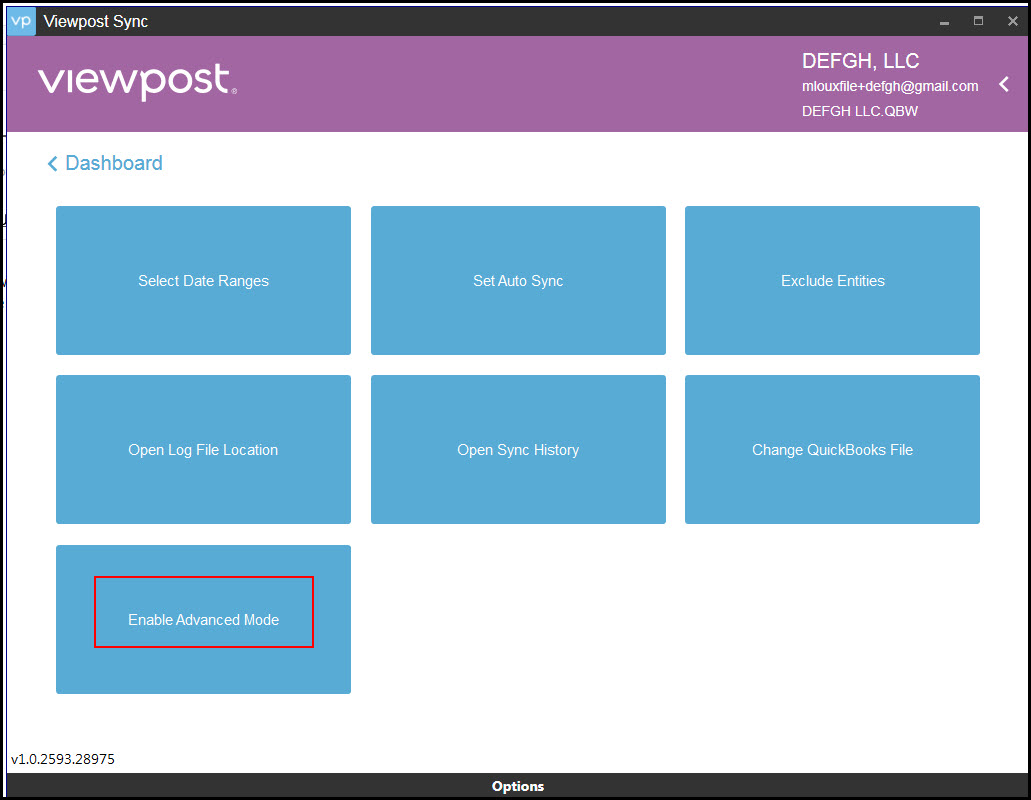 The same steps can be followed to change from the Advanced View to the Basic View.