When registering a Viewpost account, our records recognize email domains. 
If you are registering an account with a company email domain, you may get the below message. (Ex. @awesomecorporation.com @bestbridal.com @viseruniversity.edu) 
If you know you are the first person at your company to create a Viewpost account, or you are an individual contractor registering to be paid by a company, select the last option 'Create New Company', and enter your first and last name.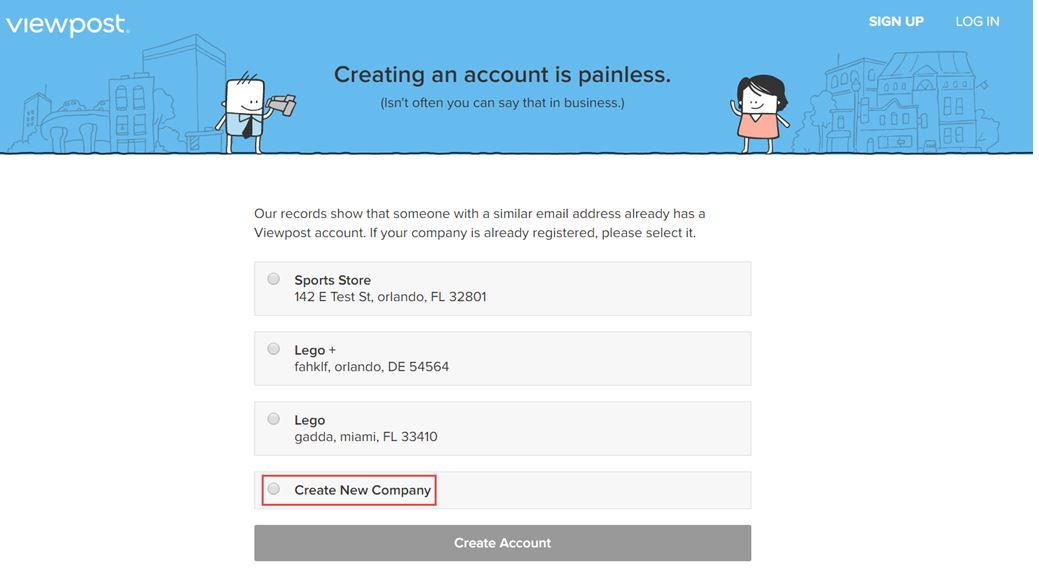 This messaging is to prevent duplicate company registrations.
If your company is already on Viewpost and listed as an option, you will need to contact the person who registered your company for Viewpost to be added as a user on the account.