Company information is validated for security reasons. It is simple to update, just follow the short steps below:
Select your Company Name
Select Company Settings
Select Profile
Edit Profile
Update
Tips:
The 'Company Name' needs to match the full legal name your company used on the secretary of state's records where your company was formed. 

If you are a sole proprietor or contractor, your Viewpost Company Name should be your legal name, first and last. (James Archer, Lisa Simpson, Mark Dennick) 

You can add your D.B.A. name, fictitious name, trade name, and logo as a secondary company identifier, because that is how your customer's know you. 
The address needs to reflect the state your entity is registered in, not necessarily where you are operating out of or living now. 
The Taxpayer Identification Number is one of the following:

Employer Identification Number (EIN) assigned by the IRS
International Tax Identification Number (TIN)
Social Security Number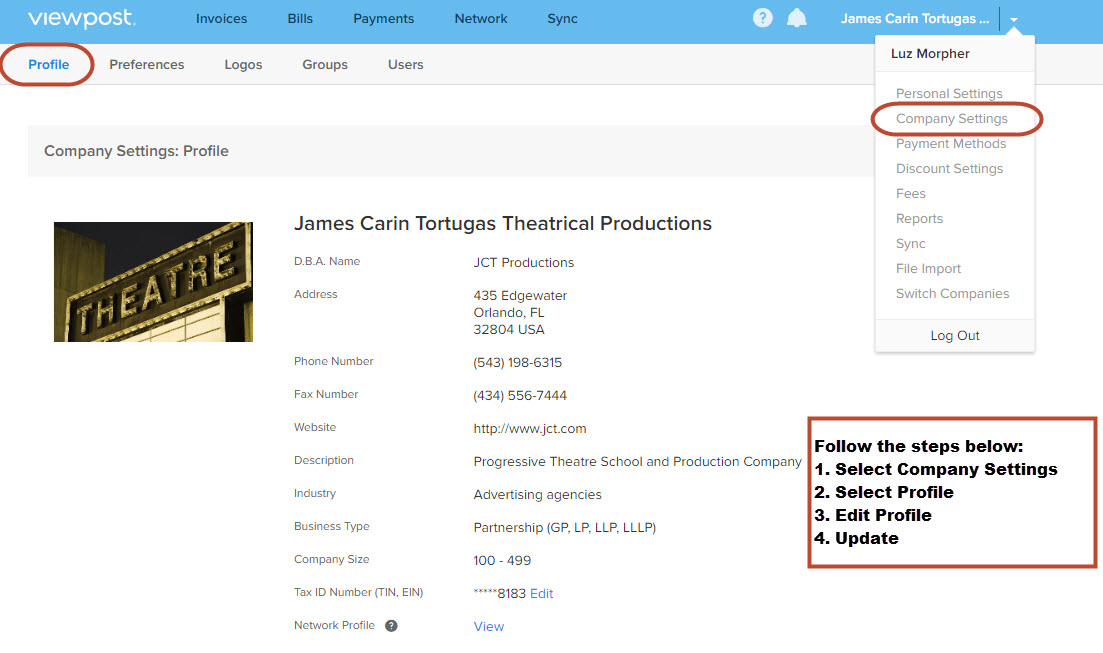 Make sure your Company Settings are authentic and accurate. Please let us know if you need any help!